Inspire guests and customers with tempting delicacies and unique textures. GELITA® PRO Leaf Gelatin is the perfect ingredient that allows you, as a professional, to conjure up high-quality dishes and desserts as quickly and easily as never before, again and again!
What exactly is Leaf Gelatin?
Gelatin is a clear, colorless, tasteless ingredient derived from native collagen. It is a pure protein and can thicken, gel and transform liquids into a solid mass. Since it is completely odorless and tasteless, it can be used in both desserts and savory dishes. In this sheet form, gelatin is particularly versatile and practical in its application. And for special requirements of cultural and religious consumers, GELITA® Leaf Gelatin is also available in Kosher and Halal variants.

Leaf gelatin is a special form of edible gelatin. It is produced by first creating a thin film from liquid gelatin solution, which is then carefully dried and cut into rectangular sheets. These are particularly easy to portion. No weighing or measuring is required. All you have to do is count out the number of sheets you need. As a rule of thumb: For 500 ml liquid you need 6 leaves of gelatin.
You want to know how to avoid lumps? Or if you can freeze your pudding? Here you will find answers to the most frequently asked questions about leaf gelatin.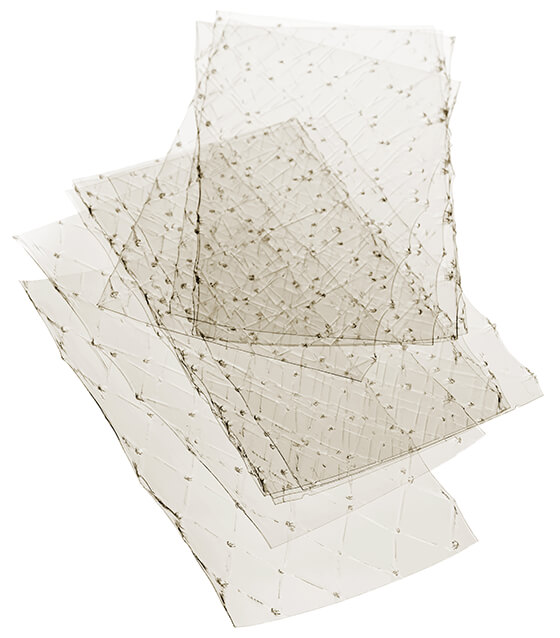 What top chefs say about GELITA® PRO Leaf Gelatin
"At a wedding, I often have 50 to 100 guests. Everyone should be served a dessert at the same time. I can prepare that well in advance, but I can't afford to make a mistake with a mousse or cream. With GELITA® PRO Leaf Gelatin, I can always be assured that my creations will be a fantastic surprise for my guests."
Get inspired by some ideas